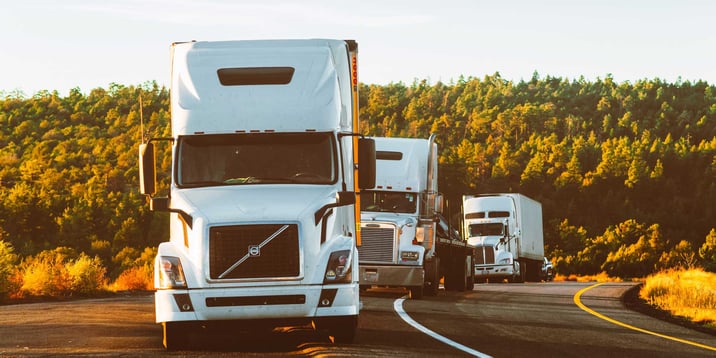 At Jarrett Fleet Services, we love the sounds and smells of powerful diesel engines, and just thinking about them makes us smile.
Diesel truck engines provide superior power and performance and can last four times longer than a comparable gasoline powered engine. To keep them running into old age, diesel truck engines require specially trained mechanics, and strict adherence to a maintenance and repair schedule.
Diesel mechanics have specialized training that typically requires completion of at least a 12-month diesel technology program. This allows them to gain a strong foundation of knowledge and practical application of what they have learned. The reality is that not many high school automotive shop classes train students in diesel engines, and very few grow up tinkering with diesels in their garage. That's why diesel engine skills are so in-demand.
There are three primary enemies of diesel truck engines:
Heat
Diesel truck engines need to be powerful enough to routinely haul 40,000lb trailers, and therefore, tend to run hot. The engine coolant system is one of the most important parts of a diesel truck engine and needs to be constantly monitored. As coolant ages, it becomes acidic, which can make engine components rot prematurely.
Dirt
Dirt is the enemy of any engine, and diesel engines are no exception. Because of the workload of a diesel truck engine, it needs to be kept clean, which means routinely changing the oil, air filters, fuel filters, and using high quality, diesel fuel.
Your oil change schedule is largely dependent on your engine, the oil that you use, the environment the truck is used in, and what you use your truck for. Air filters should be changed every 15,000 miles or so, and fuel filters (primary and secondary water separator) should also be changed every 15,000 miles.
Poor quality diesel fuel
Fuel quality widely varies, so always try to use high quality diesel to reduce buildup on fuel injectors, intake valves and ports, and in the engine's combustion chambers. You should have your fuel injection system cleaned every 24,000 miles.
Regular diesel engine maintenance is an absolute necessity to keep your truck or fleet operating efficiently. The Jarrett Fleet Services maintenance and repair centers in Kent and Seville, OH are staffed with highly-trained ASE-certified technicians that can handle any diesel engine maintenance or repairs.
Jarrett Fleet Services can keep you on the road with:
Diesel engine diagnostics and repair
Oil, lube and filter changes
Tires, wheels and brakes
…and more!
Our mission is to make sure you stay on the road or quickly get you back on the road after a breakdown. To learn more about diesel engine maintenance, or if you need emergency repairs right now, contact Jarrett Fleet Services at 330-925-5339 and stay on the road!