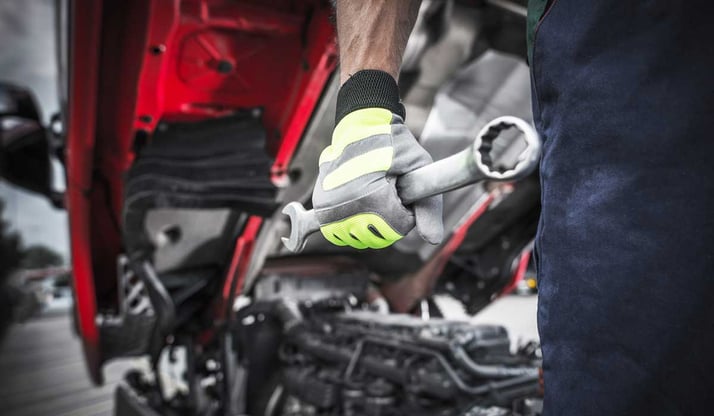 There are few things worse than hearing a sound from your truck that you know is bad news, pulling off to the side of the road, and typing "24-hour roadside truck assistance near me" on your phone.

Jarrett Fleet Services knows that your truck is how you make money – whether you're a one-man operation or the manager of a 200-truck fleet. The only way you get paid is when you deliver your load so we offer 24/7 roadside assistance to minimize your downtime so you can keep earning.

If something happens while you or one of your drivers is on the road in Northeast Ohio, Jarrett Fleet Services has your back. Our 24/7 roadside assistance includes:

• Tire changes
• Battery service / jump starts
• Engine trouble / warning lights
• Wiper changes
• Overheating engines
• Brakes

Our mission is to protect your livelihood.

Our highly-trained technicians are available 24 / 7 with emergency roadside service and repair to get you back on the road so you can keep moving!

When you need routine maintenance or emergency roadside service on I-71, I-76, I-77, I-80, or I-271, Call Jarrett Fleet Services 24-Hour Emergency Roadside Service & Repair at 330-925-5339.