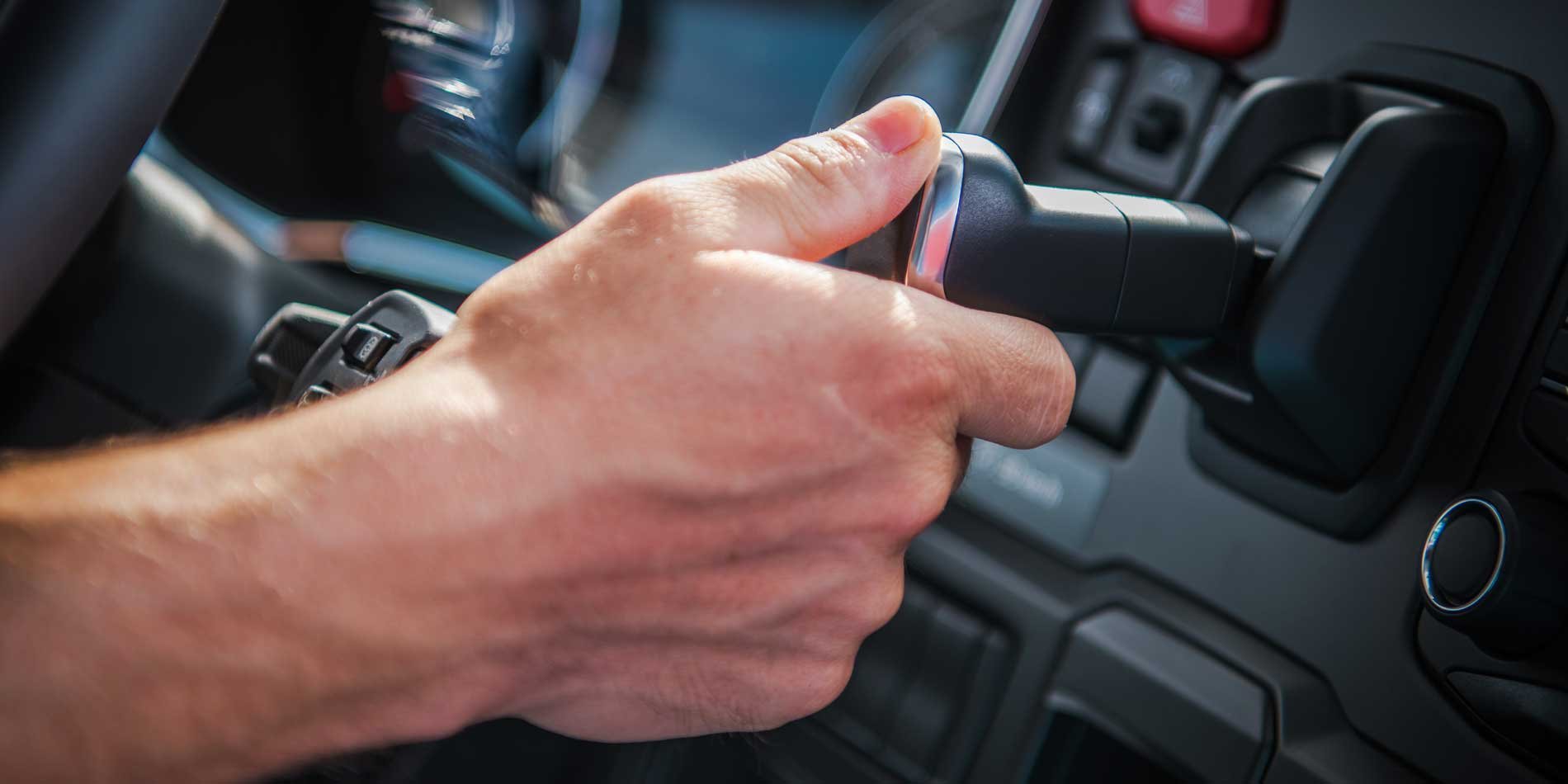 Your truck's steering and suspension are kind of like your electric or internet service; you might not always think about them because they're always working, until they aren't.
Steering and suspension systems take a beating in everyday use, but they are engineered to be reliable and typically do not account for a large percentage of truck repairs, but issues can sneak up on you as the components age and wear down. Always have them checked, and never ignore them because they'll return the favor by failing at exactly the wrong time.
What could go wrong?
There are few areas more critical to safe driving than your steering and suspension systems. They support the heavy loads that you are hauling and maintain stability. They control under braking and acceleration, keeping you and other drivers on the road safe. Plus, they keep your tires in alignment, reduce the chance of tire failure, and maximize the contact between the tires and the road for stable, predictable steering.
It's well-known that our infrastructure is aging, and our roads are in less-than-ideal condition, especially in areas that have bad weather. With all the bumps, potholes, road debris, and vibration that your steering and suspension systems endure, components can loosen and sometimes break, which can cause breakdowns and accidents.
From your gearbox to the shocks, the whole system and its components are subject to potential damage. If some of the components become loose, over time, the arms and couplings that extend from the axle to the wheel can disconnect.
How to identify steering and suspension issues
If you are feeling more bumps, shakes and shimmies as you drive
If your truck pulls to one side, or knocks or squeals as you turn
If your truck sways and bounces at low speeds. If you feel your vehicle sway after hitting a bump, the suspension may not be able to support the truck's weight
If, when your vehicle is parked, it doesn't seem level, worn or broken suspension components may be the cause
If you see unusual tire wear
It's also important to note that inspectors for the Commercial Vehicle Safety Alliance (CVSA) Annual Roadcheck will inspect steering and suspension components.
Inspectors will check the following steering items:
Steering wheel lash, or free play
Steering column and shaft
Front axle beam
Steering gear box
Upper and lower steering arms
Power steering fluid reservoir
King pins
Tie rods and drag links
Inspectors will check the following suspension items:
Axle parts
Leaf spring assembly
Spring hangers
Coil / rubber spring and air suspension
Torsion bar suspension
Suspension connecting rods and bushings
Sway bar components
Preventative steering and suspension maintenance
Has it been a while since you've had your steering system checked? If it has, it's probably time for preventative care. Our technicians will troubleshoot to detect any steering system issues in the early stages. We can also perform any minor or major steering or suspension repair job to keep you on the road and moving loads. That provides peace of mind, knowing that your truck's steering and suspension systems will respond appropriately when you need them to.
Next time you need steering or suspension inspections, maintenance, or repairs, Jarrett Fleet Services is here for you! We are close to I-71, I-76, I-77, I-80, or I-271 at 8860 Wooster Pike Seville, OH 44273, or call us at 330-925-5339.