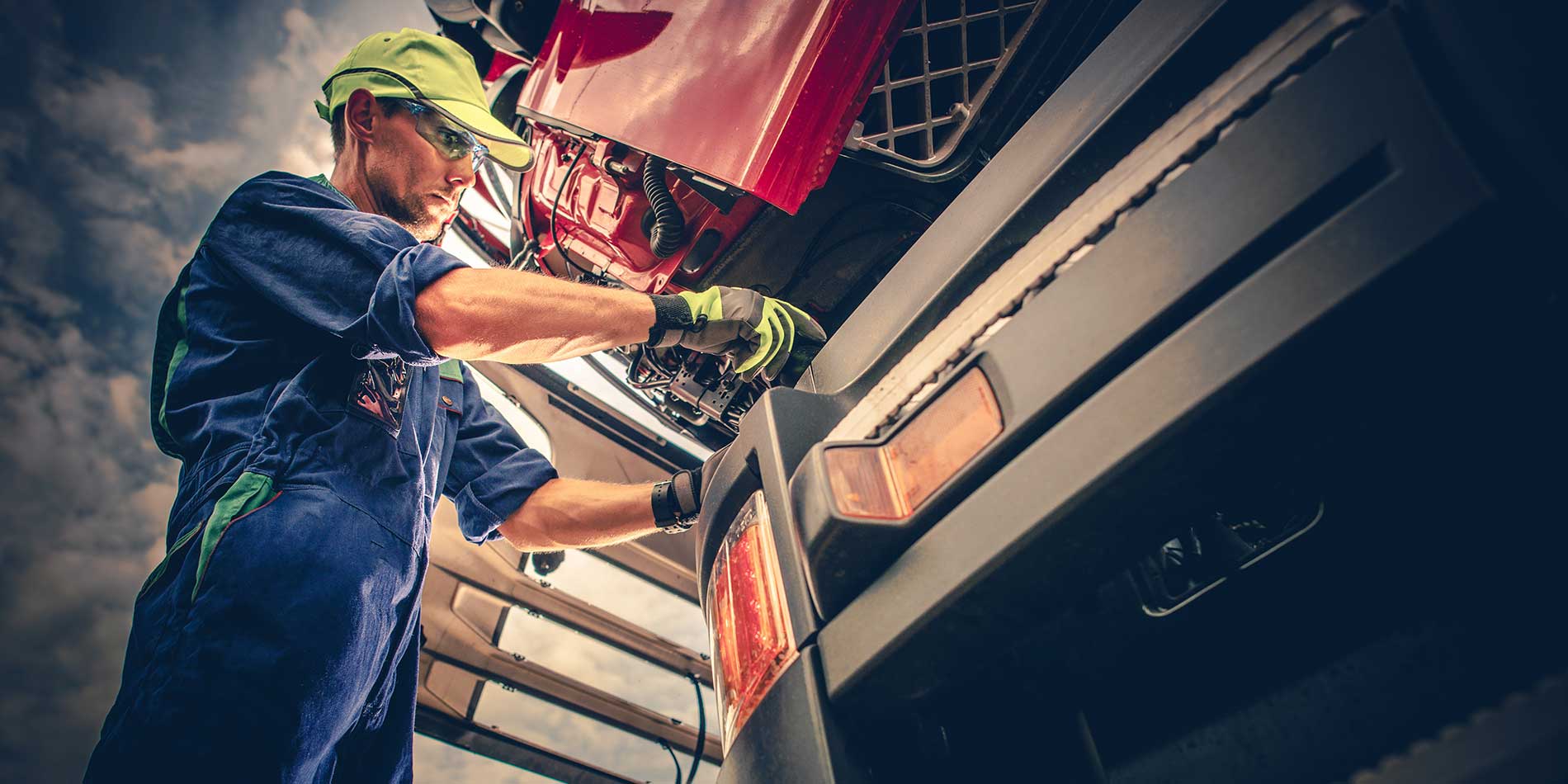 There are a lot of things in life that can be do-it-yourself projects – but semi-truck repair isn't one of them. We're not talking about the repairs that need to be addressed on a freight run like tightening a hose clamp or adding engine coolant – we mean the routine truck maintenance that keeps your rig moving and the equipment failures that can put you temporarily out of commission.
Here are six reasons you should leave heavy truck repairs to the experts.
Expert Technicians
Semi-truck repair is a very specialized skill, and repair shops employ technicians trained in heavy truck diesel engines, AC units, trailer repair, welding, brakes and wheels, and liftgates, to name just a few items. When your truck has an issue, it's best to call the experts who have seen the issue dozens of times and can diagnose the problem quickly so you can get it fixed and back on the road.
Mobile Service
A breakdown can happen anywhere and chances are good you won't be near a truck repair facility. Many of the better semi-truck maintenance garages offer 24/7 mobile repair services where the technician comes to you. They'll arrive quickly and with the right tools and knowledge to get you back on the road, and if they can't, they'll tow you to their facility for more complex and involved repairs.
Save Time
Since repairs cut into your earnings you want them done quickly. If you choose to do a repair yourself, it will take you longer than it will take a professional, and the results might not be as good. And some repairs are difficult to do with just one person – a semi-truck garage will have a complete team to work on your repairs.
Save Money
Even though it might seem like doing truck repairs yourself will save you money, it will probably end up costing more because you'll have to buy specialized tools, learn how to do the repair, and chances are, re-fix the fix you just made because you didn't do it right. Save time and money by having a professional do it.
Regulation Requirements
Federal and State regulatory agencies require truck owners to keep detailed repair and maintenance records and some may require a certified professional to do the work. Semi-truck facilities are approved and licensed and can ensure your paperwork is correct and legal.
Routine Maintenance
Professional semi-truck technicians can provide expert advice on maintaining your truck for the type of work it does. They've seen it all and can give advice on how to prevent issues from keeping you moving.
When you need truck service and are near I-71, I-76, I-77, I-80, or I-271, Jarrett Fleet Services can help keep you on the road and productive. We're at 8860 Wooster Pike in Seville, OH, or if you need 24/7 roadside repair, give us a call at 330-925-5339.