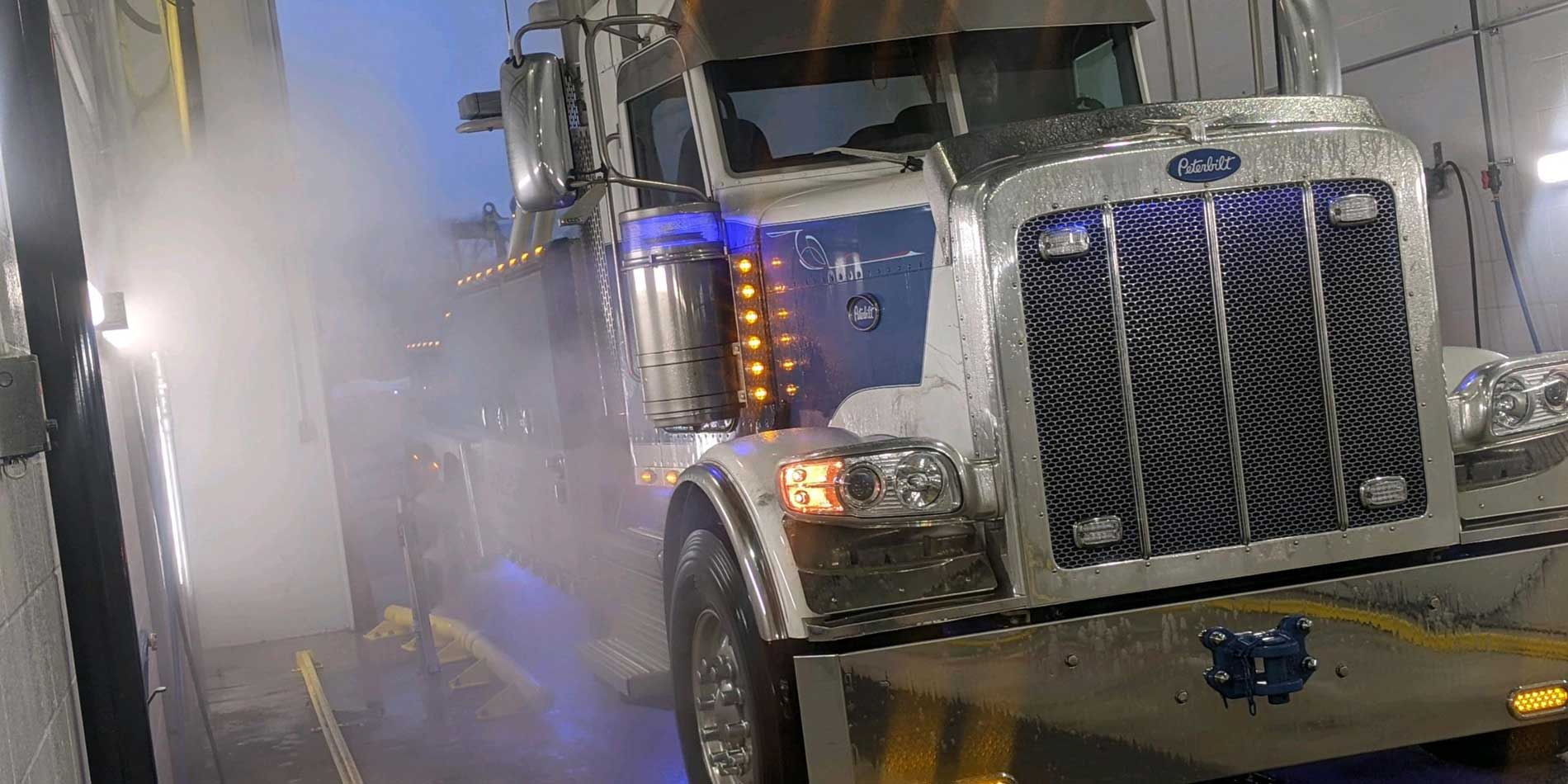 Your truck and trailer have many enemies that you encounter every single day you are on the road: Road dirt, grime, bird droppings, dead insects, and salt contribute to premature wear on your truck's mechanical components and destroy the exterior finish.
The best way to fight back is to keep your equipment clean and extend its life.
The dirt and salt can work their way into the mechanical areas of your rig and cause breakdowns and early failure, and the build-up over time can add extra weight and create wind resistance. A dirty truck and trailer has more drag than a clean one, so washing it often can save money on fuel in the long run.
Since we are in the middle of winter in Northern Ohio, road salt is also an issue. Road treatments such as sodium chloride, calcium chloride, and magnesium chloride can lead to rusting and corrosion and premature component failure. Prevention is simple: keep your truck and trailer clean and make sure truck washing is a part of your regular maintenance schedule, especially if you travel roads in the north during winter.
A clean truck and trailer is also key to maintaining a positive brand image.
A first impression is based on appearance, and a clean truck makes a more positive impression than a dirty one and this reflects directly on the owner-operator, or the fleet. Your equipment is the most visible part of your company and your customers will assume that if you are committed to keeping your truck and trailer clean, then you probably have a commitment to keeping your equipment safe and in top shape. That will create a very positive impression of both you and your company.
The new truck wash bay at the Jarrett Seville, OH location will keep your standard, medium, and heavy-duty box trucks and tractor trailers clean! With our brushless wash, there is no need to remove antennas, and our helpful attendants will make sure the hard-to-reach areas are cleaned.
The Basic Wash features an acid wash degreaser application followed by top and side brushes with attendants making sure you get through in 20 minutes. Additional options include an undercarriage wash, high acid wash, dry wax, and spot free rinse.
When you need a truck wash and are near I-71, I-76, I-77, I-80, or I-271, the Jarrett truck wash is available at 8860 Wooster Pike Seville, OH 44273, or call us at 330-925-5339.
Jarrett Fleet Services can help keep your fleet clean, safe, legal, and most importantly, on the road and productive. Fleet management is more important than ever, and Jarrett Fleet Services along with Suds & Glory Truck Wash is here to make sure your assets continue to remain productive.