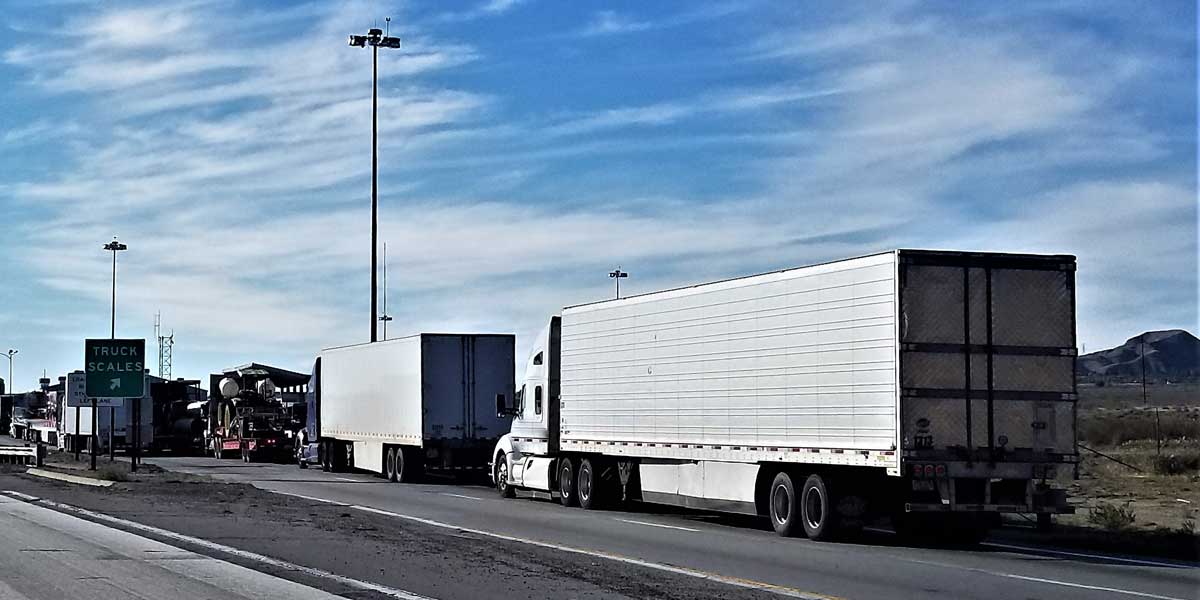 Any time a truck is on the road, it can be inspected for DOT compliance. These inspections are important because they protect commercial drivers as well as everyone on the road. Since an inspection can happen anywhere, it is important that your equipment stay in road-safe condition.
The Department of Transportation (DOT) is the agency responsible for ensuring that transportation systems in the U.S. are safe and accessible. It has created a system of roadside inspections that identify safety and non-compliance issues for trucks and their drivers. All commercial vehicles weighing more than 10,000 pounds require an annual DOT inspection and any roadside inspections that may happen. Most DOT inspections are carried out by state police or certified DOT inspectors.
There are 8 levels of DOT inspections, and drivers and vehicles can be subject to any of them at any time.
Level I – Vehicle and driver check
Level II - Walk-around inspection
Level III – Driver check
Level IV - One-time inspection of a specific item
Level V - Complete check of vehicle-related items
Level VI - Check for radiological shipments
Level VII - Jurisdictionally mandated vehicle inspection
Level VIII - Wireless or electronic inspection while vehicle is in motion
The Level I inspections are the most common and may include as many as 37 items which include vehicle safety and driver operating requirements.
The 2020 Commercial Vehicle Safety Association Roadcheck program resulted in 26,451 Level I Inspections, 11,224 Level II Inspections, and 11,364 Level III Inspections throughout Canada, Mexico and the U.S.
The top three vehicle-related violations were:
1. Brake systems (25.4 percent)
2. Tires and wheels (19.7 percent)
3. Lights (13.8 percent)
The top three driver-related violations were:
1. Hours of Service (32.5 percent)
2. Moving violations, cell phone use, etc. (22.6 percent)
3. Wrong class license (22.2 percent)
Our DOT inspections help you meet the highest industry regulatory standards and requirements and keep your fleet safe, legal, and most importantly, on the road and productive. Fleet management is more important than ever, and we're here to make sure your equipment can always pass an inspection. Jarrett Fleet Services will help maintain your fleet's DOT compliance and catch minor problems before they become major road hazards or repairs.
Investing in DOT safety compliance is much less costly than the alternative.