A Strong Show of Support from the Jarrett® Team Cheering on Josh Berry in the No. 8 Jarrett® Chevrolet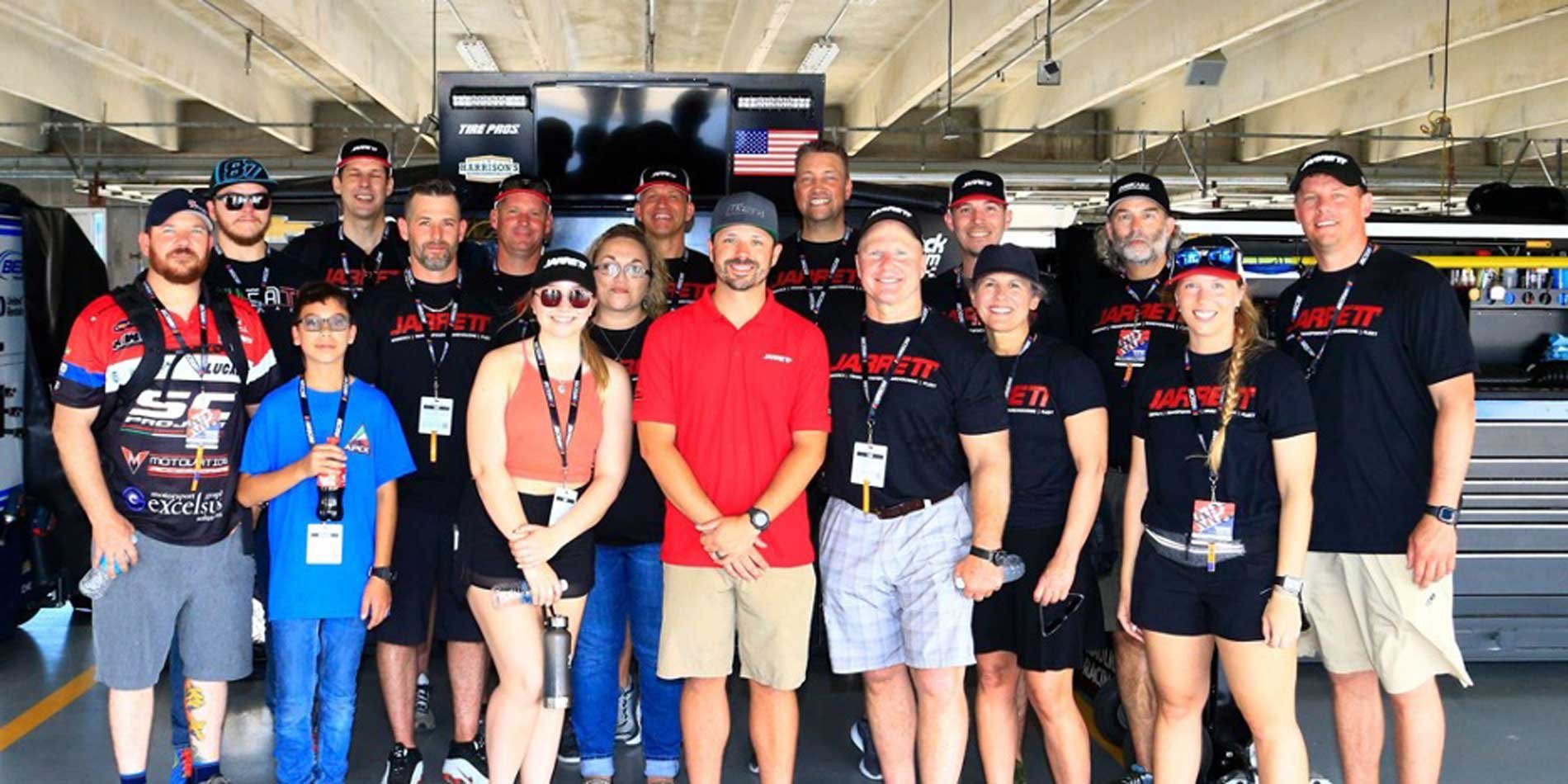 Jarrett® had a strong show of support cheering on the No. 8 Jarrett® Chevrolet this past weekend at Texas Motor Speedway. Front Row (from left to right): Chris Webb, Domenic Webb, Matt Lynch, Chloe Moore, Danielle Moore, NASCAR Driver Josh Berry, Mike Jarrett, Diane Jarrett and Melissa Nussbaum. Back Row (from left to right): Jacob Overby, Drew Larson, Mark Lynch, Matt Angell, Gary Moore, Aaron Nussbaum, Brad Cook and Matt Wagner.
Orrville, O.H. (May 24, 2022) - On Saturday, May 21, 2022, Jarrett® was the primary sponsor of the No. 8 Chevrolet driven by Josh Berry, at the NASCAR Xfinity Series event, the SRS Distribution 250 at Texas Motor Speedway. Jarrett® employees and customers were on hand to cheer Josh Berry on.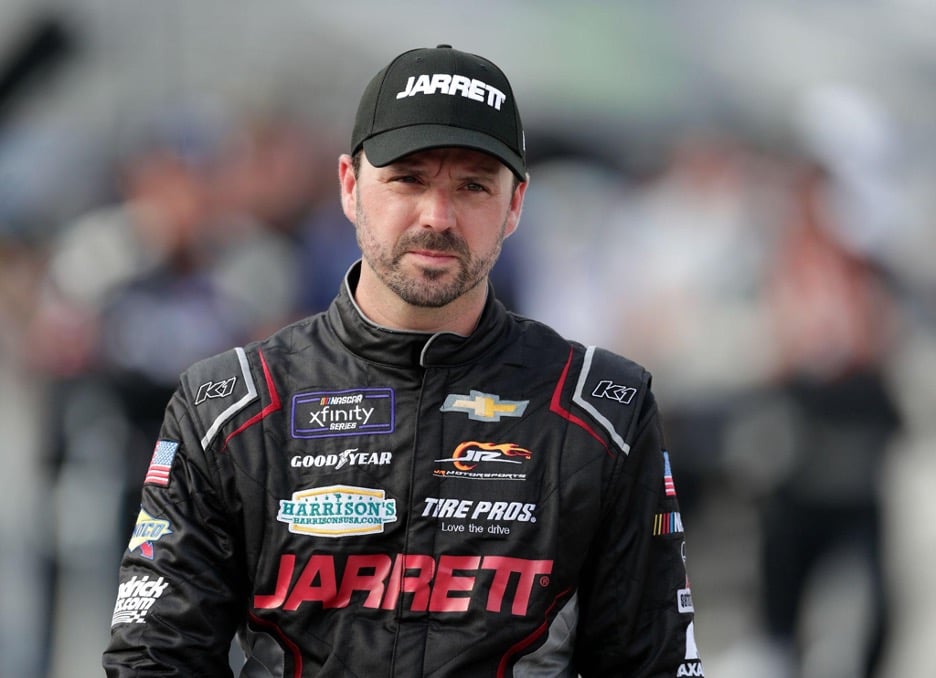 Josh Berry, driver of the No. 8 Jarrett® Chevrolet, heading to the car in advance of the race at Texas Motor Speedway. The No. 8 Jarrett® Chevrolet is owned by Dale Earnhardt Jr.

One of the highlights of the day was seeing Josh Berry win Stage Two of the race. Early in Stage Three, Berry got sideways at the exit of Turn 2 and collected heavy damage to the rear of the Jarrett® Chevrolet. Berry battled back from being involved in that multi-car wreck to finish in position seven. With the result, the JR Motorsports driver has now recorded six top-10 finishes in the first 12 races of the 2022 season. Berry, who ran inside the top five for much of the day, earned 10 stage points and one playoff point en route to the seventh-place finish.

After the race, Josh Berry said, "This Jarrett® Chevrolet was so good today and the guys on this No. 8 team called a great race to get us track position for the beginning of Stage Two that ultimately got us the stage win. I wasn't sure how the car was going to handle after the incident to start the final stage but this team worked their hearts out to make sure we could get back out there. To salvage a seventh-place finish after everything that happened is a testament to the fight in this team."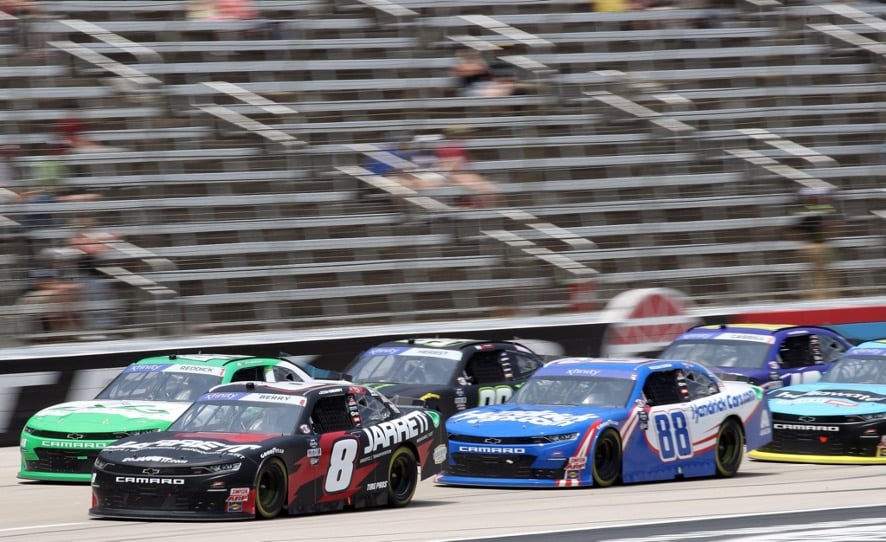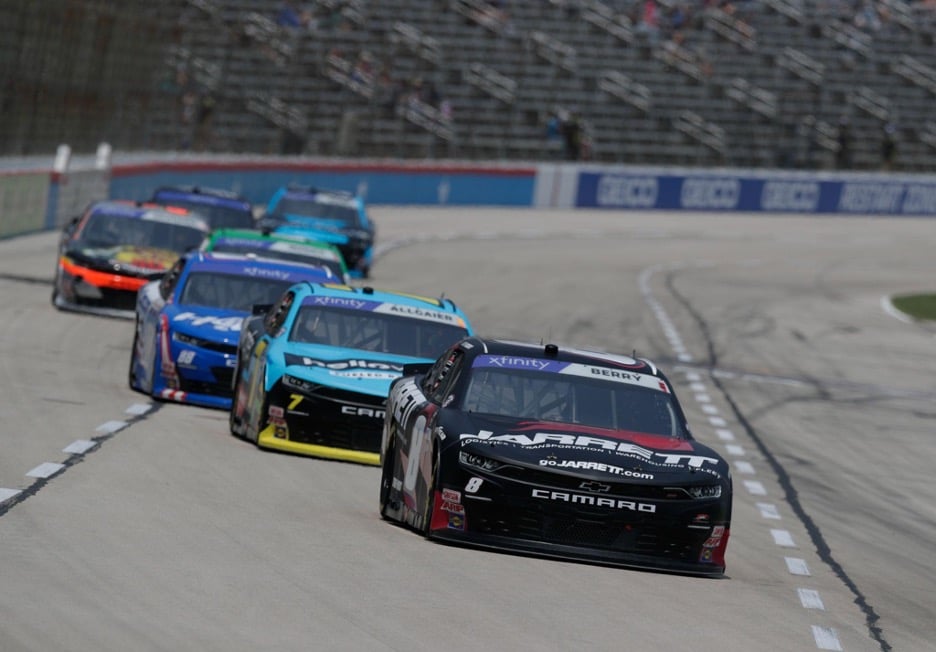 Josh Berry leads the pack in the No. 8 Jarrett® Chevrolet this past weekend in the NASCAR Xfinity Series event, the SRS Distribution 250 at Texas Motor Speedway.

Jarrett® will host an event at their headquarters in Orrville on Thursday, July 28th from 4:00 – 7:00 PM ET. The Jarrett® Race Rally, which is open to the community to attend, will feature appearances of NASCAR Hall of Fame drivers Dale Earnhardt Jr. and Dale Jarrett, and other family-friendly activities. Please register for the event at www.gojarrett.com/jarrettracerally.

Josh Berry will race the Jarrett® Chevrolet again on Saturday, July 30, at 3:30 PM ET at the Pennzoil 150 at The Brickyard/Indianapolis Motor Speedway Road Course in Indianapolis, Indiana.
The Jarrett® Chevrolet makes its final appearance of the season with Josh Berry at the wheel on Saturday, October 1, at 4:00 PM ET at the Sparks at 300 Talladega Superspeedway in Talladega, Alabama.



About Jarrett®
Jarrett® is guided by our eight core values: courage, character, civic responsibility, excellence, entrepreneurial spirit, respect, fairness and compassion. Our mission is to put exceptional people and innovative technology at the center of your supply chain. Jarrett®'s vision is to be a market leader in the supply chain industry by delivering world-class service to our clients while staying true to our family-owned values. Partnering with Jarrett®, clients are able to anticipate and resolve supply chain challenges, unlock operational efficiencies, and lower transportation-related costs. Founded in 1998 and headquartered in Orrville, OH. Additional locations for Jarrett® include Cleveland, OH and Hickory, NC; warehousing locations in Orrville, OH and Leola, PA; and fleet services centers located in Seville, OH and Kent, OH. Jarrett® has multiple accolades including: Inc 5000 Fastest Growing Companies (15x), 2021 Green Supply Chain Award, and Food Logistics Top Green Provider (3x). For more information about the company, visit www.gojarrett.com.