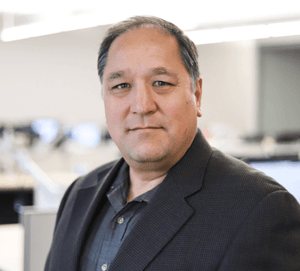 Matt Tarutani was promoted to facilities and safety manager in February 2018, and is responsible for all of our facilities, the management of lease contracts and the safety programs for the companies that fall under the Jarrett Companies umbrella.

Matt joined Jarrett in 2002 as an operations coordinator and was promoted multiple times before moving into his current role. Prior to Jarrett, Matt spent nine years in logistics operations and acquisition roles within the U.S. Air Force, and also held positions in the manufacturing sector, including roles at Merillat Industries and Bell and Howell. Matt received his Bachelor of Arts from the University of Hawaii.
Matt is an active member of St. Mary of the Immaculate Conception Catholic Church in Wooster, Ohio, and sits on the Triway Soccer Association's advisory board. He's also a youth soccer coach who enjoys tinkering around his house and keeping involved in son's and daughter's activities.