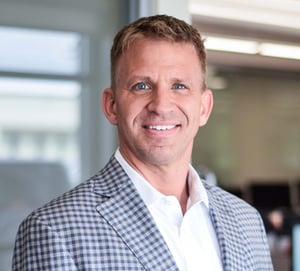 Matt Angell was promoted to Vice President, Logistics Operations in June 2012, and is responsible for developing and executing the strategy behind the JLS Routing Center's operations and Jarrett Transportation Services (JTS). In addition to running an efficient and effective operation, Matt is also responsible for the successful implementation of new customer accounts and the management of all existing Jarrett customers. Matt joined Jarrett in 2008 as a Lead Logistics Coordinator and was promoted multiple times before moving into his current role.
Prior to Jarrett, Matt was the executive vice president at Miller Logistics, an Iowa-based 3PL. He attended Iowa State University.
As an avid adventure traveler, Matt enjoys hiking and biking. He regularly travels to horse shows to watch his daughter, who's a world champion equestrian.