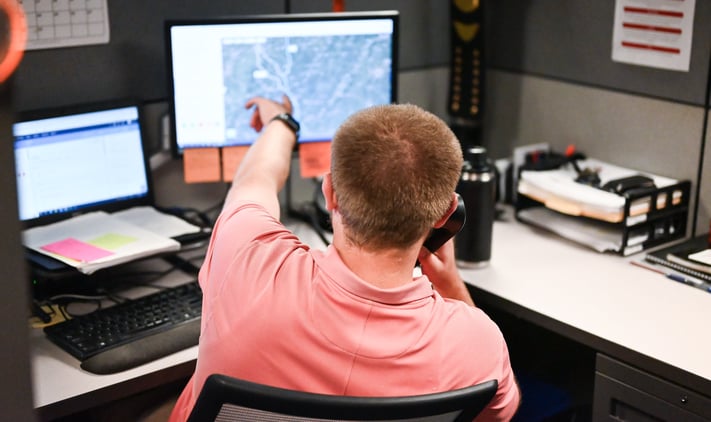 The term software as a service (SaaS) has been used a lot the past few years. But how many people really know what it means or how it can help you and your business? We will look at ways you can save time and resources, as well as enhance your supply chain operations using SaaS.
InfoWorld defines SaaS as "software hosted by a third-party provider and delivered to customers over the internet as a service." Since this software is cloud-based, it is more affordable to companies versus purchasing one-off software that needs to be used on-premises.
Comprehensive Supply Chain Software
Jarrett's premiere (SaaS) technology platform is jShip. It is an award-winning proprietary Transportation Management System (TMS) that supports freight shipping activity and helps gain more control over customer's supply chains. jShip is one of the leading Transportation Management Systems in the industry and complements the JLS Routing Center by giving customers access to secure, efficient, personalized order entry and real-time data that delivers world-class supply chain visibility.
However, many customers with more advanced needs typically leverage jShip Elite. With this version, customers can achieve a more optimized supply chain through added technology features like load planning, mode optimization, two way integration and automation technology. jShip Elite also includes:
LTL carrier optimization
Multimodal optimization
Order optimization
Load planning
Multimodal tender/dispatch shipment execution
Multi-stop truckload management
Benefits of Leveraging SaaS
Customers who utilize jShip Elite realize reduced costs and time to implement this software across their companies. Large shippers find it truly advantageous to use jShip Elite versus purchasing their own transportation management system (TMS), as it is a proprietary system fully managed by Jarrett. With jShip Elite, customers can be quickly up-and-running with Jarrett experts acting as your dedicated logistics team for support and management of the system.
As an added benefit, customers can also integrate their system through jShip Connect, using an Application Programming Interface (API) to integrate into their operating systems. This interface ensures information is private, protected, organized and available to customers whenever they need it.
Customers leverage these economies of scale in both price and performance, allowing customers to focus on their core competencies.
Contact us to learn how we can help you support your bottom line by using jShip Elite (SaaS) by calling 877-815-0279 or by visiting https://www.gojarrett.com/logistics/solutions/transportation-management-system.