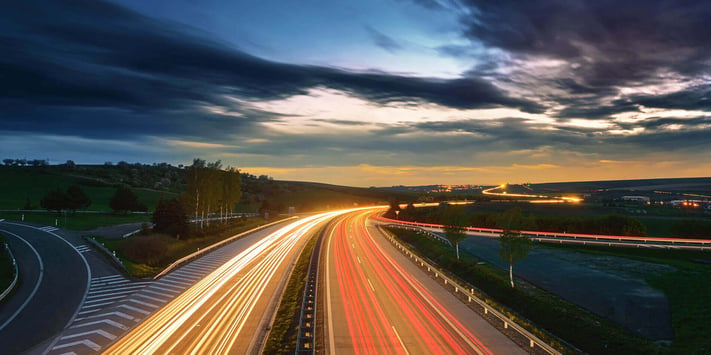 Being nimble and cost conscious are more important than ever with current economic and industry conditions changing the way we do business. But can you go beyond just shaving costs and turn your inbound freight into a profit center? The short answer: absolutely.
According to an article in Inbound Logistics, the top logistics/transportation challenge is cost reduction, with 94% of respondents naming cost reduction as a critical issue for their customers. There are several approaches that can help you begin turning your inbound freight into a profit center and include: reducing overall freight costs, optimizing your logistics with a transportation management system and leveraging improved data and insights.
Reduce Overall Freight Costs
You can reduce overall freight costs in several ways. One way is by taking control of your vendor relationships. Many companies do not realize that there is a hidden cost within your inbound shipping from some vendors. Although select vendors will simply pass along the costs to you, others will mark up the shipment for added profits. This small profit made by your vendors is a missed opportunity to generate savings and revenue for your company.
In a recent case study, a company in the automotive space worked with Jarrett to help reduce costs and identify success across the supply chain. In 2021, Jarrett leveraged technology, insights and vendor relationships to help them recover $41,000 in freight claims and more than $300,000 in overall proactive savings. And the inbound program alone generated nearly $4.5 million in profit in less than 7 years. This is one example why supply chain leaders turn to Jarrett experts to help take the guesswork out of vendor relations, putting you in a better position to decrease costs associated with shipping.
Optimize Your Logistics with a Transportation Management System
The power of a transportation management system (TMS) helps streamline and simplify processes, while offering the ability to gain more control and visibility into your supply chain. Jarrett's jShip, an award-winning proprietary TMS:
Streamlines your supply chain and lowers inventory requirements due to a more expedient and efficient processing cycle

Provides customers with technologies that help with freight tracking while in transit, optimizing logistics through a routing system that routes freight based on transit time

Offers customers a system that can provide alerts and notifications, as well as the ability to update customers and shipping recipients on transit statuses
Improved Data and Insights
Having visibility into your supply chain means having access to data and insights. However, it requires more than simply having access to that information. It also requires having the ability to develop actionable strategies and decisions as a result. JLS Routing Center professionals offer hands-on, personalized service by leveraging these key data and insights and working with customers to develop proactive solutions. When data and insights are used properly, they can lead to cost reduction, more on-time pick-ups and deliveries, as well as the ability to measure success and improve your overall supply chain process.
In another recent article in Inbound Logistics, they stated "Treating logistics as a profit center can expand both revenue and profit and build your base. But this approach is still a brave new world."
We help our customers leverage strategies to turn their inbound logistics into a profit center through vendor relations and negotiations, using a TMS and working with improved data and insights. These strategies can help you reduce costs, increase efficiencies and visibility, and maximize your workforce. Contact us to receive a full review of your inbound and outbound freight data by calling 877-815-0279 or by visiting https://www.gojarrett.com/logistics.