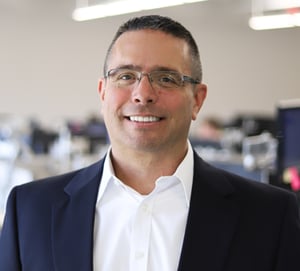 Mike Frank joined Jarrett in 2009. As Senior Director of Business Development, he helps clients streamline their supply chains and create efficiencies within their freight transportation processes.
Prior to Jarrett, Mike spent 19 years with DHL Express, holding management positions in customer service and cartage operations.
Mike enjoys spending time with family and friends on the golf course in the spring and summer and at the bowling alley in the fall and winter.