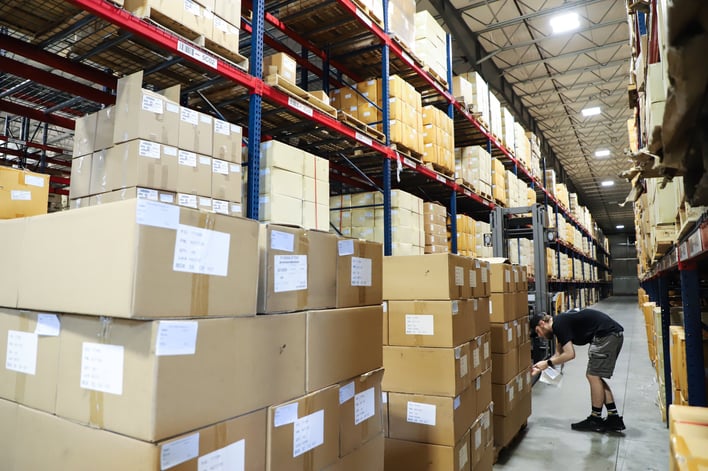 When managing the transportation of goods, shipping and logistics managers must oversee a number of factors. In some cases, a shipment may become damaged or lost. This can be a result of many things – from the sheer volume of shipments being transported and insufficient packaging for transit to labor shortages, capacity issues and more. It is simply a matter of time before you experience the aggravating task of filing a claim.
When these situations arise, you will be responsible for handling the claims management process – one that can be quite complex and arduous. At Jarrett, its internal team of claims management professionals leverage their deep knowledge and expertise to fight on behalf of customers to get these claims resolved quickly and successfully.


Providing Claims Support

Jessie Renner, CCP, senior claims analyst at Jarrett, shared that in 2021 they recouped 83% of the monies submitted to the carriers when the national average has been approximately 33%. The claims department is able to achieve this success rate by continuously keeping up with industry rules and regulations like those of the NMFTA, as well as providing packaging analysis and onsite evaluation for customers, claims training, regular internal meetings and more.

She believes that it is critical for her and her team to have processes and procedures in place so they can efficiently and accurately process claims. One way they do this is through a business intelligence platform called Tableau. This process, as well as their internal TMS platform, helps them streamline the entire process from initial claim filing through resolution, while also giving complete visibility into claims for customers.

"Knowing what the carriers' expectations are prior to submitting the claim is imperative to having the claim resolved successfully and in less time. Our proprietary system organizes supporting documentation enabling us to resolve the claims in half the time. This leaves little room for the carrier to deny claims based on insufficient claim support. Jarrett's process allows customers to recoup 2.5 times the national average for damages." Jessie shared.

Covering Your Bases

Jessie states that even though there are numerous challenges and uncertainties shipping and logistics managers may face, there are things you can do to mitigate the chance there is a problem with your shipment. The usual culprit is improper packaging. She says that it is key to package your goods in accordance with NMFTA guidelines to greatly increase the probability of successful delivery.

In a recent NMFC Supplement update to packaging requirements and commodities, which was issued to the public in July, under Rule 680, which states that all shippers are required to properly pack commodities to "withstand the normal rigors of LTL transit." This covers everything from inner- and outer-packaging and sealing methods to the signing of receipts, inspection of goods and proper documentation. The NMFC Supplements are issued three times a year and will usually include updates to this rule.

Jessie and her team also created a packaging scorecard for this very purpose. It is designed to help customers properly package their shipments within specific commodity categories – acting as a template for future shipments. This is but one of many added services that Jarrett's claims management department offers its customers.


Partner for Support

Filing a claim is the last thing any shipping or logistics manager wants to do. That's why having knowledgeable and experienced resources available can both reduce the stress of claims, while offering valuable insights into your shipping process. Contact Jarrett to learn how we can partner with you for greater visibility into your supply chain and to help you reduce the number of claims, so you focus on what is important: your business. Call 877-815-0279 or by visiting https://www.gojarrett.com/logistics for more information.