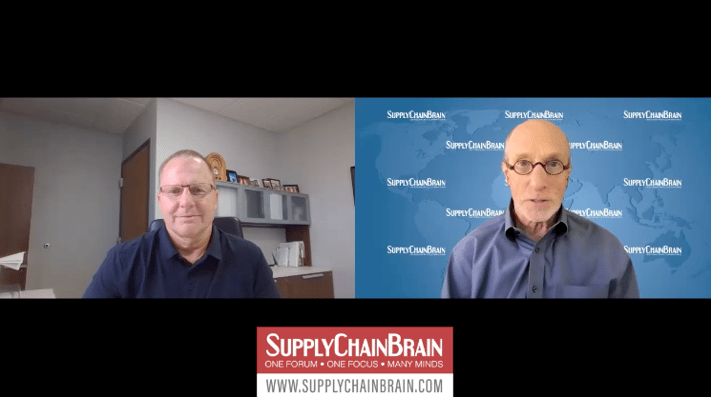 The pandemic, labor shortages, fuel prices, bottlenecks and economic conditions are just some of the challenges the supply chain industry has faced the past few years. With that many factors at play, how do companies overcome them to get their product to market in a timely manner and provide customers with the service they expect?
Mike Jarrett, president and chief executive officer at Jarrett Logistics, sat down with Robert J. Bowman, editor-in-chief of Supply Chain Brain magazine to share his approach on how to overcome the biggest supply chain challenges.
"I think now, more than ever, going back to the fundamentals is key in handling what I consider to be the most difficult supply chain environment that I've been in," Mike stated in the interview.
He said that those few foundational principles are ones we can control and need to be followed to help overcome the challenges we face. They include:
Having a truck to pick up and deliver your shipment on time
Having real-time visibility of your shipments
Having a responsive person to talk to when and if something goes wrong
Mike added that "you either have a broken supply chain, or you have a thriving supply chain. A thriving supply chain is fast, efficient and reliable." He went on to discuss why it is important to work with a 3PL that is responsive and reliable and why those qualities are essential in helping a company thrive. It is all about helping customers "get your products to market fast in the most efficient way."
Mike also discussed how significant it is to connect people and technology to the process. Leveraging "scalable" technologies as a tool to manage the supply chain and have the right people to interpret key data points, help drive strategic decisions and provide fast and efficient support in 3 rings or less are critical.
In the end, it comes down to focusing on the basics that are within our control, while infusing the right technology with dedicated and responsive experts to overcome the biggest supply chain challenges. Jarrett helps its customers streamline their logistics process and gain visibility into their supply chain to maximize their performance in a challenging marketplace using these basic principles.
Contact us to learn how you can build a strategy to overcome the biggest supply chain challenges faced today by calling 877-815-0279 or by visiting https://www.gojarrett.com/logistics/.