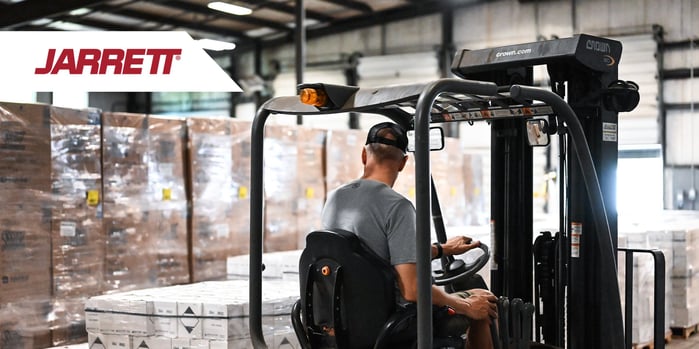 With costs on the rise due to inflation, supply chain constraints and labor shortages, it is more important than ever to streamline business costs. One area that suppliers and retailers can ensure greater cost and time efficiency is through proper packaging techniques. The following are four simple ways you can save time and money through changing how you package your shipments.
Maximize Your Space, Protect Contents
Packaging can be often overlooked within the scheme of your supply chain process. But it is a very critical part of not only ensuring a healthy profit margin, but also in continued customer satisfaction. By packaging your shipments effectively and efficiently, you are less likely to experience a damaged or delayed shipment, which is costly to you and inevitably causes decreased customer satisfaction.
A few ways to ensure your shipments are packaged properly includes:
Not leaving empty spaces inside your boxes. Empty space can allow contents to shift during transit and cause damage, while being an inefficient use of space.

Always placing the item in the center of the box with approximately 6 cm of space from the side walls.

Using dividers to ship more than one item within a larger product for greater efficiency.

Protect the shipment with a secure seal against weather damage (moisture). This will also help protect against the loss of goods during transit.

Invest in high-quality shrink wrap and use it to secure correctly.
Decrease the Weight
Typically, weight and breakage are corresponding factors. Knowing the proper weight for respective shipments will help you determine the number of pallets needed per truck. Some ways to decrease the weight and optimize the efficiency of your shipments include:
Getting accurate dimensions using vendor boxes or standard-sized packaging, or pick and pack in boxes for various sizes. Choosing the right sizes will help you meet compliance standards and avoid potential fines from carriers.

Using weight-efficient packaging, or lightweight packaging, to lower shipment costs.

Utilizing well-engineered packaging to simplify movement of your packaging and better protect your inventory (i.e. – when packaging is stacked on top of each other during transport).
Simplify Packaging
It is typical for businesses to use the same size packaging formats for many shipments to simplify the process. Although this seems like a great way to optimize and streamline your shipping process, you may be missing out on greater cost savings in the long run.
One way to both decrease weight and reduce dunnage is dimensional weight pricing. This pricing technique refers to determining the rate for a package based on volume versus dimension. This is one way to help you choose the right-sized box for your shipment and save on overall shipping costs.
Properly Label Your Shipments
This is a critical part of the process to reduce lost shipments, decrease claims and much more. Correct labeling ensures you properly document the contents, destination, etc. The following are ways to properly label your shipments:
Clearly indicate on the package contents who the sender is and the receiver address, using quality label materials printed on commercial/industrial printers.

Apply the label in the proper regions of your packaging. For LTL shipments, never place the label on top of a pallet; always on the sides.

Ensure the tracking number is clear and visible for tracking and visibility purposes.
With so many factors to consider, leveraging a third-party logistics provider (3PL) like Jarrett can help you better streamline your shipping process. Contact Jarrett to learn how we can help you identify the right solutions to properly package your shipments to maximize profit, increase customer satisfaction and save time by calling 877-815-0279 or by visiting https://www.gojarrett.com/logistics/.