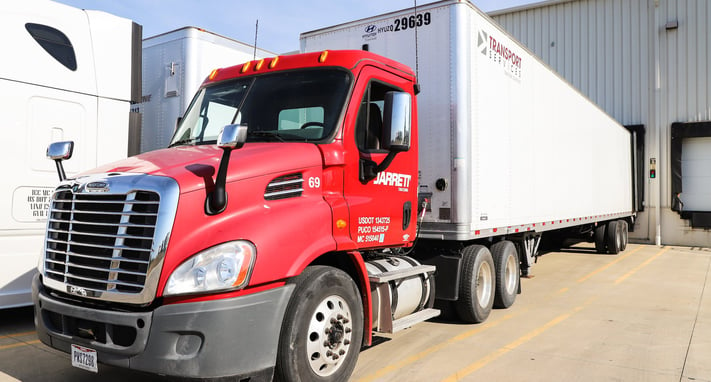 Retailers and manufacturers need a quality product that fits the needs of the customer. However, ensuring that product is delivered on time and in good condition is equally important to achieving success. When shipments are late, it hurts customer satisfaction, your company's reputation, and your bottom line.
Late shipments also have an impact on your planning and production strategies. When late shipments become frequent, your production forecast and on-hand inventory are greatly affected, among many other areas of your company.

Having visibility into your supply chain is more important than ever considering challenges with disruptions and delivery times. It is also important to know how these challenges can ultimately affect your company's long-term planning and production goals as a result.

ResearchAndMarkets.com recently released its Global Freight Visibility Growth Opportunities report, which stated "The supply chain across industries is becoming more complex, and real-time freight visibility is the most sought factor among the logistics and transportation stakeholders for long-term competitiveness. For shippers and logistics fulfillment service providers, supply chain disruptions significantly affect the top and bottom lines."

Working with a Trusted 3PL Partner
When clients turn to Jarrett, their team of supply chain experts provide proactive resources and production planning, compared to competitors who tend to be more reactive. Due to this approach, clients see a rise in on-time shipments and increased efficiencies and profitability, as well as overall satisfaction from their customers.
Clients trust Jarrett to help them with their supply chain strategies because they have decades of proven experience and a long track record of success. This has allowed them to forge long-term mutually beneficial relationships as a result. This trust is built on deep expertise, a passion for exceptional customer care and responsive communication.
Proactive Communication is Essential
Customers turn to Jarrett for hands-on, personalized service, where they answer the phone in 3 rings or less, 24/7/365, and reply to emails in 10 minutes or less. When moments matter, having prompt and responsive communication is critical to success. Jarrett's team of experts work to understand and uncover your specific and unique needs and identifies the best approaches to help you get your shipments to your customers on-time.
Contact us to learn how we can help you gain visibility into your supply chain so you can reduce late shipments and protect your brand's reputation and bottom line by calling 877-815-0279 or by visiting https://www.gojarrett.com/logistics/.