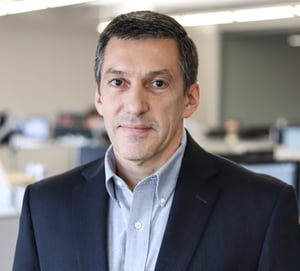 Steven Dotterer joined Jarrett in 2006 and is currently responsible for managing all aspects of the accounting department. He also oversees the administration of human resources and helps maintain JLS's IT network.
A certified public accountant (CPA), Steven Dotterer started his career as a staff accountant at Croskey, Hostetler & Mapes, PLL, where he was responsible for preparing individual and corporate tax returns, as well as compiling and reviewing financial statements.
He then joined McIlvaine Trucking, a Wooster, Ohio–based company that specializes in the transportation of hazardous liquids in bulk, where he spent 10 years as controller. In this position, he was responsible for the consolidated financial and tax reporting of multiple entities, upgrading and maintaining the company's IT network and managing the day-to-day activities of the accounting department. Steven has a Bachelor's Degree in Business Administration from Ashland University.
In his free time, Steve enjoys spending time with family and serving on the board of the Apostolic Christian home.