How many times have you heard companies advertise they are giving away something for free to their customers? Grocery stores are notorious for this type of marketing. They often run weekly ads boasting "Buy One Get One Free (BOGO)", which excites customers and attracts them to their store. Grocery stores strategically arrange products for increased sales. Often lower profit margin items are located in center aisles while higher profit margins items are located on the perimeter. This ensures customers will have to walk by higher margin items during their shopping experience. The grocery store is banking on customers purchasing these higher margin items.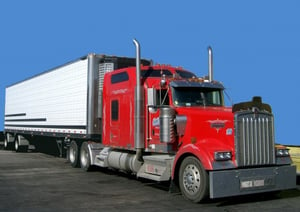 Another scheme is to put low priced items like milk and eggs at the very back of the store. These are items consumers often run out of and need more often. Having milk and eggs at the back of the store guarantees customers will walk by a plethora of products. The stores are hoping for impulse buys during purchases of these items.
At the end of the shopping experience, many look at their receipt in disbelief. I know! I handle the majority of the grocery shopping for my family, and I've reviewed the receipt and said, "How could I have spent $300-$400 on groceries for a family of five?"
As the saying goes, "nothing in life is free." Similarly, inbound freight is not free. If your supplier claims it's free, it's because a large order was received exceeding the vendor's purchase threshold. In most cases, they have made a considerable margin on your order and can afford to send it to you for "free".
Is it really free if suppliers are making high margins off of your purchase? The answer is no. Ask them to provide product pricing without arranged transportation and lean on a 3rd party logistics provider or experienced broker to find transportation meeting your needs at the lowest cost available. You might be pleasantly surprised to find cost savings on the total landed cost.
Some manufacturers will arrange freight transportation on a prepaid and add arrangement. This means the customer will pay for purchased goods and additional costs for transportation added to their invoice. Many times suppliers will use the carrier they have negotiated great rates with to transport the product to your facility and mark the freight up anywhere from 5-100%. The cost of transportation is drastically inflated, but the customer doesn't worry about securing freight transportation. The transaction was easy. Making things easy is not free and traditionally at a high cost.
It's time to take control of your inbound freight costs. As the leader for inbound transportation management, Jarrett Logistics Systems (JLS) has a mature process for evaluating if it makes sense (or dollars and cents) to take control of inbound freight costs. Regardless, if the process is managed in a centralized operating system or multiple platforms, we can help! We provide a detailed analysis to determine if cost reduction is possible. Sometimes it is as easy as converting supplier shipments from "free freight" or prepaid and add to collect.
Taking control of carrier selection can reduce the number of carriers delivering inbound supplies, creating less dock congestion in receiving. In addition, we successfully give our customer's more control and visibility across their network. Our customer's dedicated logistics coordinator will work directly with their buyers and/or their vendors to ensure shipments move at the necessary times to meet the required delivery schedules for inventory management and production timelines.
All of this is done by utilizing the best service provider at the lowest cost. Once a shipment is created and departs the supplier's facility, JLS's dedicated logistics coordinator will proactively track all shipments until delivered. Many times, our logistics coordinators will identify distressed shipments and correct potential delays without the customer's knowledge. We are committed to improving shipment visibility by having an eye on every shipment, every time letting the buyers focus on their core responsibilities.
The next time your grocery store is supposedly giving something away for free, keep in mind few things in life are free. Remember there are many items in the store with higher margins. If impulse buying starts to take over, your grocery bill might break your budget. Moving forward write a grocery list before you go and stick to the list. Staying disciplined will help keep you within budget.
Similarly, a strategic plan is needed to keep transportation costs under budget. Jarrett Logistics Systems can help ensure you're getting the best value on your inbound transportation from your suppliers. Maybe it won't be "free" anymore, but we will survey your supply chain to help provide the best value for your transportation needs.
Take control now!