Leading B2B Publication Releases Annual List of the Supply Chain's Top Professionals
ORRVILLE, OH — February 26, 2020 — Supply & Demand Chain Executive, the executive's user manual for successful supply and demand chain transformation, announced Mike Frank, Senior Director of Business Development, as one of the 2020 Pros to Know in the supply chain industry.
The Pros to Know Awards recognize supply chain executives that are leading initiatives to help prepare their companies' supply chains for the significant challenges of today's business climate.
Mike Frank joins the list of professionals with deep supply chain experience alongside three other Jarrett employees who were named to the Pros to Know list previous years. Matt Wagner, Vice President of Sales and Marketing and Matt Angell, Vice President of Logistics Operations at Jarrett, both appeared on the list in 2019. Mike Jarrett, President and CEO, made the list in 2018.
"Companies that lack alignment in their supply chains typically struggle with meeting business objectives," said Mike Frank. "To improve in that area, companies must develop well-defined KPIs and communicate those goals to all departments within the organization. Reducing cost and shortening lead and production times make a company more productive, agile, and ultimately, more profitable. If a company's strategy is to grow and be more profitable in the age of information, aligning yourself with a strategic supply chain partner is a must. It's as simple as that."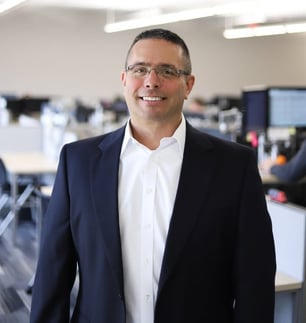 Supply & Demand Chain Executive received more than 500 entries for the 2020 Pros to Know Awards.
"At the heart of it all are supply chain professionals. Supply & Demand Chain Executive congratulates the recipients who are setting the bar for supply chain excellence," says John R. Yuva, editor-in-chief for Supply & Demand Chain Executive. "Reach out to our 2020 recipients and engage with them, ask questions and seek feedback. The supply chain profession is a community with a commitment to excellence that should not be overlooked."
Check out Supply & Demand Chain Executive's website at www.sdcexec.com for the full list of all of the 2020 Pros to Know and Practitioner Pros winners.
About Supply & Demand Chain Executive
Supply & Demand Chain Executive is the executive's user manual for successful supply and demand chain transformation, utilizing hard-hitting analysis, viewpoints and unbiased case studies to steer executives and supply management professionals through the complicated, yet critical, world of supply and demand chain enablement to gain competitive advantage. Visit us on the web at www.SDCExec.com.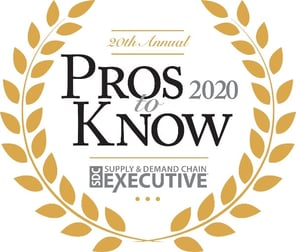 About Jarrett
As a leading provider of transportation and logistics solutions, Jarrett drives visibility, control and continuous improvement throughout the entire supply chain for their clients. High-touch, personalized service is integral to their business. Jarrett's hands-on, customized services enhance operational efficiency, lower transportation-related costs, and mitigate supply chain risks.
Jarrett is headquartered in Orrville, OH with additional locations in Dallas, TX, Milwaukee, WI and Los Angeles, CA. For more information about Jarrett, visit www.gojarrett.com, email marketing@gojarrett.com, or call 877.392.9811.
To keep up with current news about Jarrett, subscribe to our blog!