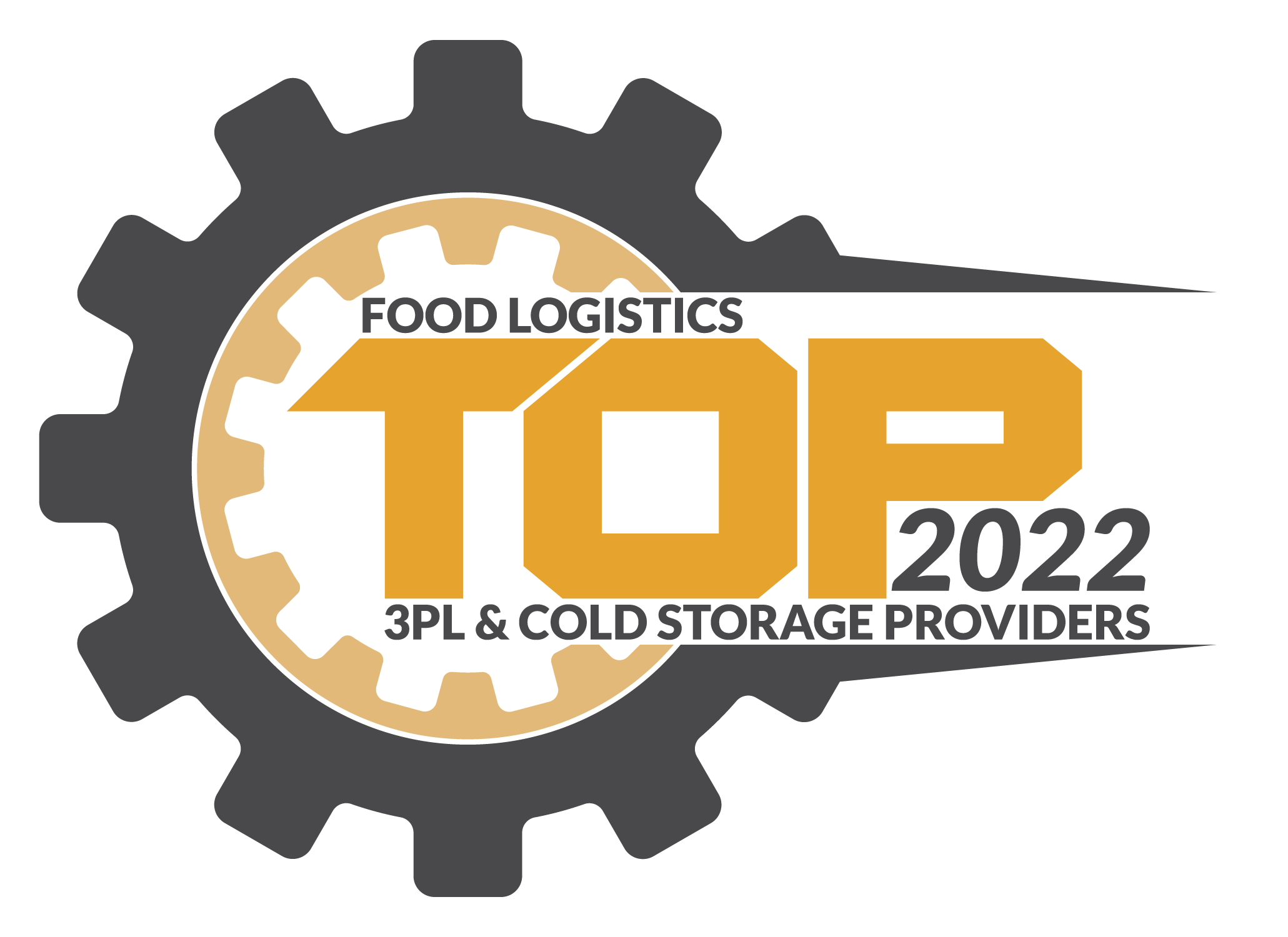 Orrville, Ohio — Aug. 15, 2022 — Food Logistics, the only publication exclusively dedicated to covering the movement of product through the global cold food supply chain, named Jarrett as a winner of the 2022 Top 3PL & Cold Storage Providers award, which recognizes leading third-party logistics and cold storage providers in the cold food and beverage industry.
Jarrett manages logistics and warehousing needs for a wide variety of clients, including those in the food and beverage industry. Some unique ways Jarrett takes a proactive approach to transportation management are by providing enhanced visibility and increased carrier performance management. Through the use of advanced-technology, our teams manage tight pickup and delivery windows while meeting strict FDA, vendor, and customer transportation requirements.
"Winning this award is important because it is a testament of our employees dedication to servicing customers and exceeding expectations, which is a key part of our continued growth as a company," said Mike Jarrett, President and CEO of Jarrett.
The strict requirements for meeting FDA standards makes being in the food space much different than other areas of warehousing. For this reason, being a top 3PL in this area tells our customers in the food space that we are efficient, and that Jarrett keeps quality and safety top of mind. With these things in mind, we ensure both current and future customers of the quality of our 3PL services.
"Our people are what make us different, unique, and better than competition. Our leading-edge technology does not replace the relationship between our people and clients. Our technology is simply a tool which allows us to provide world-class services and ensure we not only meet, but exceed, and continuously improve customer expectations every day," said Mike Jarrett, President and CEO of Jarrett.
Learn more about how you can receive world-class transportation and warehousing services provided by Jarrett by visiting www.gojarrett.com/warehousing.
###
About Jarrett
Jarrett is guided by our eight core values: courage, character, civic responsibility, excellence, entrepreneurial spirit, respect, fairness, and compassion. Our mission is to put exceptional people and innovative technology at the center of your supply chain. Jarrett's vision is to be a market leader in the supply chain industry by delivering world-class service to our clients while staying true to our family-owned values. Partnering with Jarrett, clients can anticipate and resolve supply chain challenges, unlock operational efficiencies, and lower transportation-related costs. Founded in 1998 and headquartered in Orrville, OH. Additional locations for Jarrett include Cleveland, OH and Hickory, NC; warehousing locations in Orrville, OH and Leola, PA; and fleet services centers located in Seville, OH and Kent, OH. Jarrett has multiple accolades including: Inc 5000 Fastest Growing Companies (15x), 2021 Green Supply Chain Award, and Food Logistics Top Green Provider (3x). For more information about the company, visit www.gojarrett.com.
About Food Logistics
Food Logistics reaches more than 26,000 supply chain executives in the global food and beverage industries, including executives in the food sector (growers, producers, manufacturers, wholesalers and grocers) and the logistics section (transportation, warehousing, distribution, software and technology) who share a mutual interest in the operations and business aspects of the global cold food supply chain. Food Logistics and sister publication Supply & Demand Chain Executive are also home to L.I.N.K. and L.I.N.K. Educate podcast channels, L.I.N.K. Live, SCN Summit, SupplyChainLearningCenter.com and more. Go to www.FoodLogistics.com to learn more.