ORRVILLE, Ohio - November 19, 2021
Jarrett, is proud to announce we are a winner of the Weatherhead 100 for 2021, which annually recognizes the fastest growing privately held companies in Northeast Ohio.
The Weatherhead 100 awards were established to celebrate N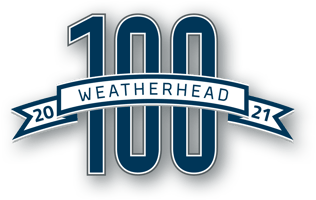 ortheast Ohio's spirit of entrepreneurship and to reward companies that serve as a beacon to all the region's businesses.
This year, the 33rd annual Weatherhead 100 awards ceremony will recognize the region's fastest-growing companies based on revenue from 2016 to 2020. Winners will also be featured in a special issue of Crain's Cleveland Business Magazine.
About Jarrett

As a trusted provider of transportation and logistics solutions, Jarrett drives visibility, control and continuous improvement throughout the entire supply chain for their clients. High-touch, personalized service is integral to their business. Jarrett's hands-on, customized services enhance operational efficiency, lower transportation-related costs and mitigate supply chain risks. Jarrett is headquartered in Orrville, OH with additional locations in Chicago, IL, Cleveland, OH, Hickory, NC and Los Angeles, CA. Warehousing locations include Orrville, OH and Leola, PA. The fleet services centers are located in Seville, OH and Kent, OH.

About Weatherhead

Weatherhead is respected, locally and globally, for research of enduring consequence. We are recognized for attracting and educating managers to design novel solutions to the most complex issues facing business and society. Our learning environment is a hub of creative thinking, innovative teaching and trans-disciplinary research, filled with excitement and a strong sense of community.

Contact: Gabe Ellis
Company: Jarrett
#: (330) 682-0099 x2125
Email: marketing@gojarrett.com