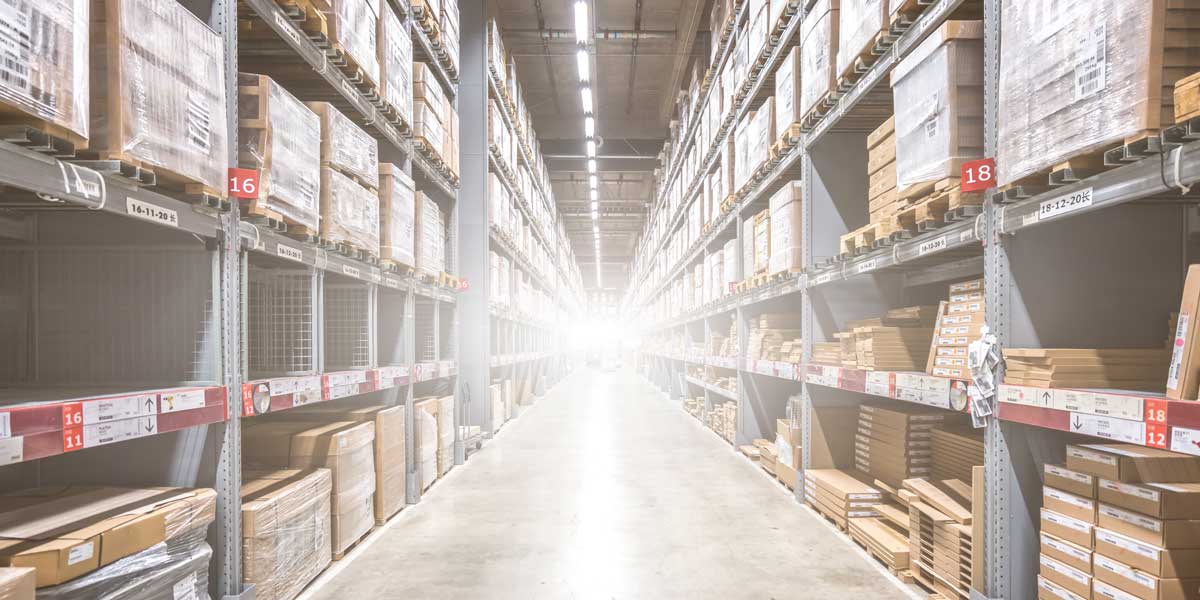 When people hear the word "warehouse," many think of a dusty, cold and dark building, filled with racks and racks of boxes and crates. In reality, the modern warehouse is a hive of activity, clean, bright, and helps keep our economy moving. Here are 6 very different types of warehouses in use today.
DISTRIBUTION CENTER
Many people confuse a warehouse with a distribution center and use the terms interchangeably. Whereas a warehouse might hold items for a long period of time, a distribution center holds products for a short period of time and sees a much higher velocity of products coming in and going out.
Distribution centers are very customer-centric and are typically located close to where the end user is, so they receive products quickly and in good shape. A distribution center may also offer value added services, such as cross docking, pick and pack services, or simple product mixing or packaging. Because a distribution center offers more services than a warehouse, they are also equipped with much more advanced technology to facilitate the processes happening within.
PICK, PACK, & SHIP WAREHOUSE
In a warehouse, pick, pack, and ship is the process that happens after an order is received, either from an online store or a brick and mortar store. The warehouse receives a pick list of products, and people or automated systems find the products within the warehouse. Then, they are packed for shipping, labeled, and shipped to the customer.
SMART WAREHOUSE
A smart warehouse uses automation systems and interconnected technologies to receive products, put them away, pick them for orders, ship them, and keep an accurate inventory count. Smart warehouses use technology to increase production, decrease errors, and minimize the number of humans needed to run the warehouse.
COLD STORAGE
Cold storage does exactly what its name implies: it stores temperature sensitive items at low temperatures. Cold storage warehouses allow medicine, perishable foods, plants, cosmetics, artwork, and candles to have longer lives. Cold storage warehouses also use refrigerated shipping for inbound and outbound shipping.
ON-DEMAND STORAGE
A growing trend in warehousing is on-demand storage. On-demand warehousing connects businesses with a need for warehouse space (temporary, seasonal, or to handle spikes in sales) with warehouses that have excess space.
BONDED WAREHOUSE
Also called "customs" warehouses, a bonded warehouse is a building in which imported goods may be stored, manipulated, or undergo manufacturing operations without payment of duty for five years from date of acceptance. The duty on imported goods can be very high so the bonded warehouse allows the products to be sold first, and then duty is paid from the proceeds of the sale.
There are many different types of warehouses, performing many services and functions. If you need warehousing services, Jarrett can help. Contact us to learn more about our warehouses in Ohio, Indiana, and Pennsylvania that offer full-service warehouse management, inventory and order fulfillment services, that help your business run leaner and more effectively.