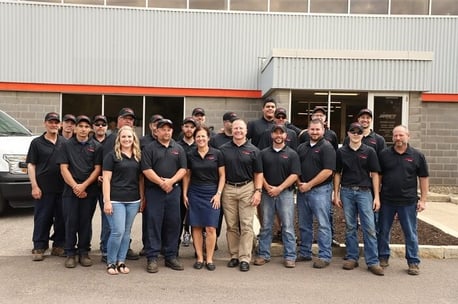 There's no doubt that if you own equipment such as trucks, trailers, vans, or other large transport vehicles, they will experience breakdowns, malfunctions, and wear-and-tear. This type of equipment is prone to accidents, general repair needs with use over time, and even routine maintenance to keep systems in working order.
Breakdowns, malfunctions, and wear-and-tear can happen on the side of the road, or at a customer's location, after it's been sitting for a few weeks. Either way, it is an annoying inconvenience that disrupts operations.
Since there is almost a guarantee that equipment is going to need repair as well as preventive maintenance, finding a professional fleet services team you trust is important. There are many fleet maintenance and repair shops, but they don't all treat equipment the same way. Here are 4 reasons you need a repair and maintenance team you can trust:
1) Your Safety Should Be a Priority
A good repair team always keeps fleet safety top of mind in their fleet maintenance programs. If you bring your equipment in to get routine maintenance, and a team member notices a safety problem, it should be their priority to report it to you.
A world-class service center will not report unnecessary safety problems to you in an attempt to get more business. A trusted service will be honest about their findings and actual risk. It is then up to you if you would like to move forward with fixing the safety risks.
Regardless, a trusted repair team will let customers know of the following things to ensure improved safety before their equipment leaves the bays. If…
Lights look dim
Brakes shoes are getting low or brakes need adjusted
S-cams have play
Tires are low on tread depth and/or tire pressure
Dolly legs are bent
Windshield wipers and bushings are old/dry rotted
Cross members are bent
Rail bolts or rivets are missing
Roof is leaking
Fluids seem low or need topped off
Rust can be an expensive fix and can even cause safety concerns. Stopping rust early will allow you to keep your equipment running longer. The less times that you have to replace equipment because of rot, the better.
In our inspections at Jarrett Fleet Services, we can spot these issues and take care of them before it turns into a potential liability. Our paint and sandblasting booths can tackle the toughest rust issues.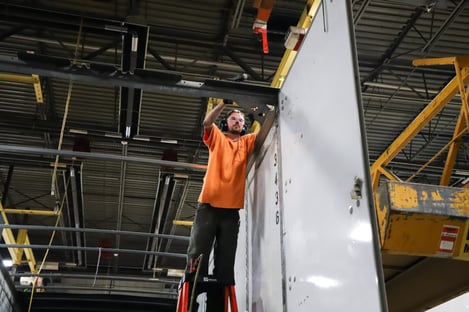 2) Respecting Your Assets
Although this may seem obvious, your equipment is important to you. You have invested in these assets and they are essential to your operations. Being able to use your equipment is crucial to satisfying your customers and fulfilling your business goals. It can even be accurate to say that you care about your equipment.
Naturally, you want it to be put in the hands of a repair team you can trust. When you drop your equipment off and receive it back after a job has been completed, you should be confident that the job was done, and done well - no hassle.
Find a repair team that cares about your equipment as much as you do - a team that will treat it like it's their own.
Trustworthy repair and maintenance centers are constantly investing in technologies that they can use to provide the best care for your equipment. This can include advanced fleet management software or industry leading tools.
Our shop will learn your equipment in order to cite problems that may be ongoing or forthcoming - comparable to a doctor visit for check ups to prevent larger problems.
The best shops will work to understand the customer's judgement in the type of repairs and maintenance items they would prefer to take precedence. They will communicate maintenance plans and the maintenance schedule. All of this ultimately leads to overall lower maintenance cost and revenue loss.
3) Avoiding Expensive Mistakes
When you trust your equipment with a repair team, the last thing you want is to end up needing more repairs than originally intended.
There are other mistakes that can be avoided, like missing a 90-day or routine inspection. Not doing a 90-day inspection on equipment can result in drivers missing malfunctions that are not visible or audible to an inexperienced eye or ear.
When a component on a trailer/truck goes bad, it increases the risk of other components failing because of the malfunction of a smaller issue. Catching the smaller fix is always more cost effective in the long run than having a bigger one down the road because you waited too long. It can result in unplanned maintenance when your unit is down during inconvenient times.
A trusted fleet repair team will keep you on track with regular maintenance and catch those smaller fixes before they turn into larger, more expensive issues.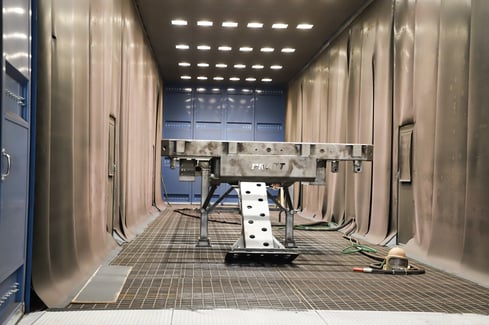 4) Avoid Getting Taken Advantage Of
You trusted your equipment in the hands of experts. The whole reason you bring your equipment to a repair and maintenance center is so that you have experts keeping your equipment in service and in tip-top shape.
Unfortunately, there are service shops out there that take advantage of your possible inexperience. They know you aren't the expert and can over-sell or over-keep your equipment in their bays to get more money from you.
Put your equipment in the hands of someone that will do the job you request while minimizing downtime.
The Takeaway
Trusted repair shops have technicians with experience. This experience is priceless when it comes to doing the job how you should expect - even above and beyond. Like experienced doctors or surgeons, they can more accurately diagnose and treat your trucks, trailers, vans, etc. Experienced technicians have seen it all. They are experts with a wealth of knowledge in giving the best care to your equipment.
Jarrett Fleet Services
Finding the right service center can have another additional benefit: an excellent partnership. The best service centers focus on employing people dedicated to accuracy, timeliness, and customer service.
At Jarrett, our technicians have over 100+ years of truck and trailer experience. Our experts are actively sharing their knowledge with newer employees so that we create a culture and legacy of the most experienced technicians.
World-class fleet repair and maintenance services are a crucial part to a successful supply chain. You need to keep your equipment and vehicles on the road. We would be glad to serve as your partner for any of your fleet management needs. If you have questions or would like more information, reach out to one of our experts on our website or 330-682-6108.