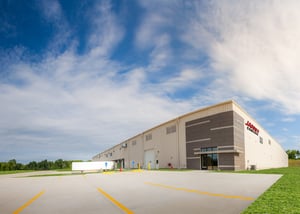 Warehousing services offer multiple benefits for companies that are looking to store their physical goods off-site. Many services offer warehousing distribution and fulfillment to manufacturers, distribution centers or consumers.
3PL Warehousing is a strategic partner to a company. If you are considering partnering with a 3PL warehousing service, you may want to consider these 3 benefits.
Expanding Opportunities
Shift Your Focus: Warehouse services provide the opportunity for businesses to expand their capabilities. By moving your product to warehousing spaces, there is more time, and space, to increase your focus on production. By moving storage of goods and fulfillment services to a different location, you can use your space for what you need.
Shift Responsibility: Utilizing a 3PL warehousing service allows for someone else to focus on getting product out the door faster and more efficiently. Finding a warehousing service you can trust is crucial for this reason. When a third-party performs the fulfillment of your supply chain, it gives you more time to think about strategic initiatives.
The responsibility of inspecting, identifying, sorting, pick and pack, and shipment optimization is on the warehouse's employees and warehouse management software (WMS). Some warehouses also offer reverse logistics and transportation services to assist in moving your product.
Location, Location, Location: Having a central location for your warehousing needs serves as storage when demand for goods may be down. Instead of having a surplus of product in your space, the warehouse keeps it off-site. Warehouses have thousands of square feet to store products until demand picks up again.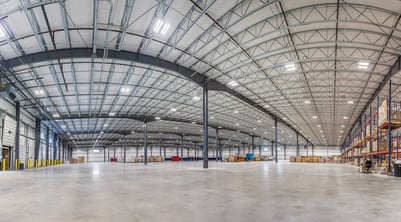 Risk Reduction
Certified Space: You can ensure that the warehouse will, or should, have inspections and special certifications. For example, many consumer packaged good companies will look for food grade storage spaces. This ensures that products will be taken care of in the proper environments.
Disaster Coverage: A disaster, either natural or accidental, could ruin your product. The goods kept in a warehouse are insured at the risk of a warehouse owner.
This can be things from accidental fires to theft or robbery. The insurance claim is the responsibility of the warehouse and the insurance company who will be paying the compensation.
Proper Storage and Handling: Warehousing employees are experts in proper storage and handling. Trustworthy warehouses are dedicated to handling your outbound or inbound freight with great care. It is their main mission to make sure products are where they need to be in the proper condition.
Economic Benefits
Control: While thinking about a third-party handling your products may seem like you have less control, you actually have more. Warehousing services increase the value of goods because they provide services that make products available as convenient as possible.
Third-Party Cost Savings: Align yourself with a warehousing partner that has the resources and expertise you need. This will improve your bottom line and general efficiencies.
It is not cheap to find your own large warehousing spaces to store, pack and ship products. Equipment, such as forklifts, can be very costly to the owners. Hiring and training skilled warehousing workers has its own expense.
3PL warehousing services include these costs. You'll no doubt see benefits in taking advantage of the warehouses' investment.
Jarrett Warehousing Services
Finding the right warehouse can have another additional benefit: an excellent partnership. The best warehouses focus on employing people dedicated to accuracy, timeliness and customer service.
At Jarrett, we stand by the mission to hire the best employees to serve our customers. We believe the difference between average service and the service you deserve is our people. We remain dedicated to our warehousing customers by operating as a family-owned and debt free organization.
Family-owned means our values are influenced by leadership. These values will be seen not only in our employees' character, but in their work. Being debt-free allows us to provide a great client experience.
Warehousing services are a crucial part to a successful supply chain. We would be glad to serve as your 3PL warehousing partner for any of your warehousing needs. If you have questions or would like more information, reach out to one of our experts at: www.gojarrett.com/warehousing or 330-682-6108.