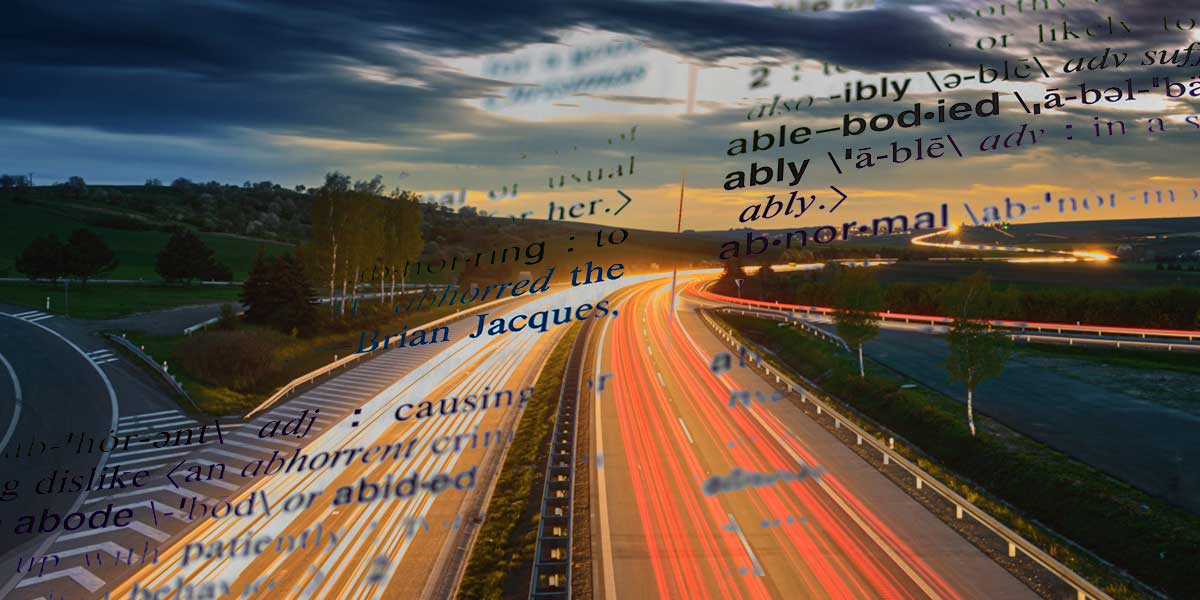 Logistics and truckload transportation, have a language all their own. We explain sixteen of the most commonly used truckload freight terms.
Backhaul
It's easiest to explain a backhaul by using Point A and Point B. When a freight load is picked up at Point A and delivered to Point B, it is known as a headhaul. When freight is picked up at Point B and is taken back to Point A on the return trip, it is known as a backhaul. Backhaul freight can be a win-win for the carrier and the shipper because the carrier avoids having an empty trailer on its return trip, and the shipper may receive discounted rates because of that fact.
Blind Shipment
A blind shipment is when the shipper and the receiver do not know the identity of one another.
In a blind shipping arrangement, the BOL will list who paid for the shipment as the shipper or receiver of the freight. Blind shipping is used to hide the identity of the shipper or consignee and is common when a shipment is coming directly from a manufacturer.
Block & Brace
Block & Brace is how freight is secured within a trailer, often with straps, wooden braces, dunnage, or chains. Blocking is set up around the skids and bracing prevents the skids from jumping the blocks. This is done to prevent freight from being damaged during transit.
Deadhead
A Deadhead is when a carrier drives without a load. Deadhead distance matters during rate negotiation because the carrier is not being paid for deadhead miles.
Driver Assist
Driver Assist is an extra service provided by the driver when requested by either the shipper or receiver at an additional cost. This may include helping load or unload the trailer and move freight into or out of a warehouse.
Dunnage
Dunnage is filler placed in empty spaces in a trailer to keep freight from moving or falling, typically inflatable bags, padding or lumber.
ELD
Electronic Logging Devices automatically record driving hours and a driver's hours of service (HOS). ELD records data from the truck to ensure the driver stays within legal limits.
First Come First Serve FCFS
FCFS is First Come First Served and refers to warehouse hours and operations. FCFS is used when a warehouse does not require an appointment and a driver can arrive any time during operating hours, but trucks will be loaded / unloaded in the order in which they arrive.
Fuel Surcharge
A fuel surcharge is designed to protect carriers from fuel price fluctuations. This charge follows a weekly schedule determined by the Department of Energy (DOE) national average for diesel.
Headhaul
Freight that is picked up at Point A and delivered to Point B is known as a headhaul.
Linehaul
A linehaul is freight that is associated with a specific lane that is quoted per trip or per mile, minus accessorials and fuel surcharges.
Loaded Miles
Miles that a driver has freight in the trailer, and typically refers to shipping from origin to destination are known as loaded miles. These are the opposite of deadhead miles.
Lumper
A lumper refers to a worker that unloads trucks, moves freight, and breaks down pallets into smaller quantities to count products or place in warehouse racks.
Multi-stop
A multi-stop shipment is one that picks up from one location and is delivered to multiple destinations.
Sealed Service
Sealed service is "no-touch," meaning no one handles the freight from the time it is loaded into the trailer until it reaches its destination. Sealed service loads will have a seal placed on the doors to prove the trailer hasn't been opened, which removes any liability from the carrier for the load count.
Team Service
Also known as team drivers, when two drivers take turns driving, so when one is driving, the other is resting to stay compliant with HOS requirements. Team drivers are typically used for time-sensitive shipments because they can cover much more distance. Team service does come with a higher price, though.
If you ever have a question about truckload freight shipping, your first and last call should be to Jarrett Logistics Systems. We can help you find a carrier, book your load, and follow your shipment from pick-up to delivery. Contact us to learn more about our brokerage services that provide capacity at competitive rates, with reliable carriers, across multiple modes of transportation.