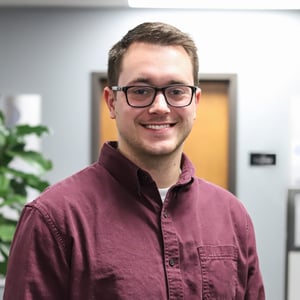 Nathaniel Hasse is Branch Manager for Jarrett Warehousing at our Goshen, IN location. There, he manages all the Goshen branch operations. In previous employment, Nathaniel was a warehouse material handler where he operated a forklift in an RV company shipping department, prior to Jarrett.
Natheniel's goal is to help customers and solve problems. His goal is to grow both the Goshen branch and himself in order to produce quality service and experiences.
In his free time, Nathaniel enjoys reading, playing and watching sports, and serving his local church.
We asked Nathaniel, "What makes Jarrett different?" Here's what he said:
"Jarrett cares about their people. Not only are we enabled to provide the best customer service, but we are encouraged to take care of ourselves and co-workers by creating a positive work environment."